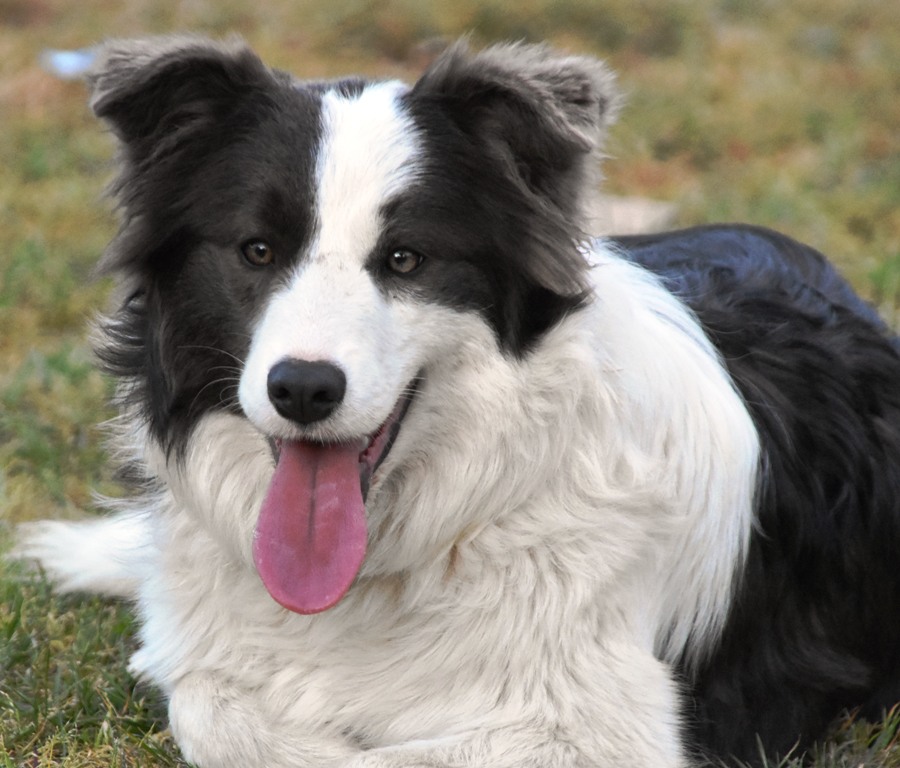 Duszah Strike A Light
Our sweet little home bred girl Striker. She has the most sweet & soft personality.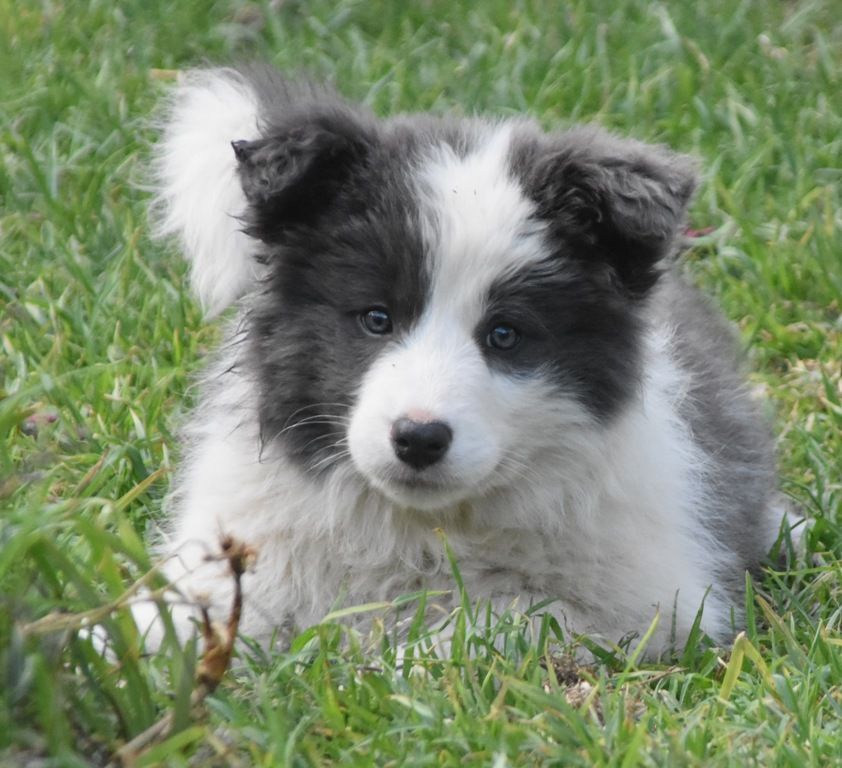 She has melted our hearts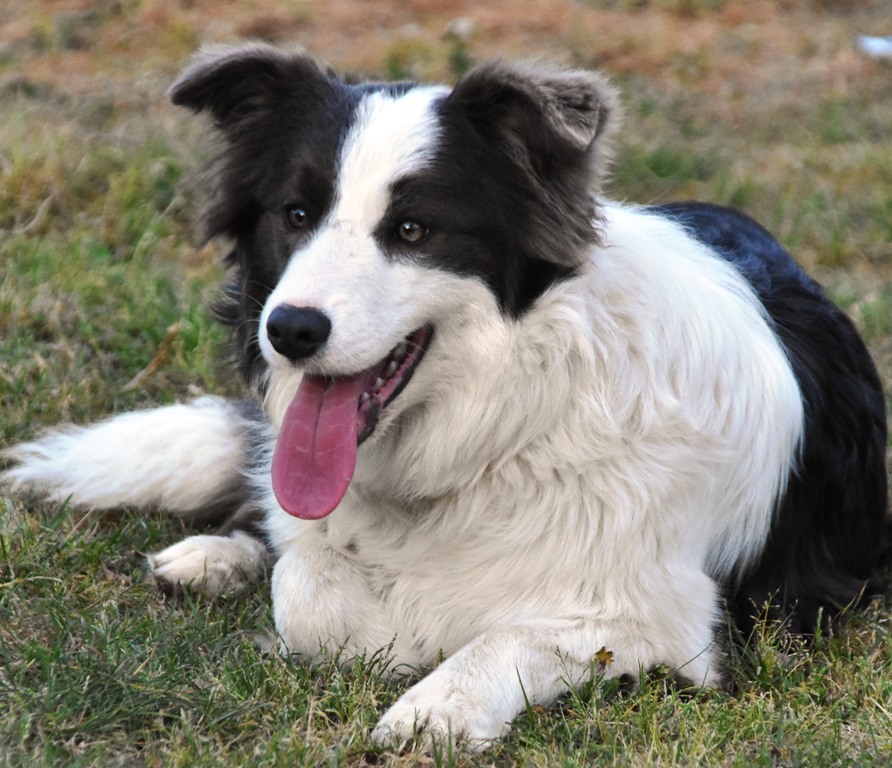 Striker is a combination of Cleo and Chippy who we adore. Both medium drive parents so Striker is a lovely laid back character. She often has a dopey look on her face, with her tongue hanging out the side of her mouth, which makes you laugh, but she is super smart and enjoys learning or can cuddle on the lounge forever.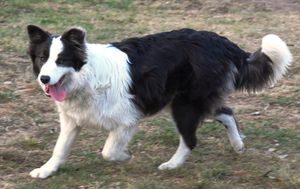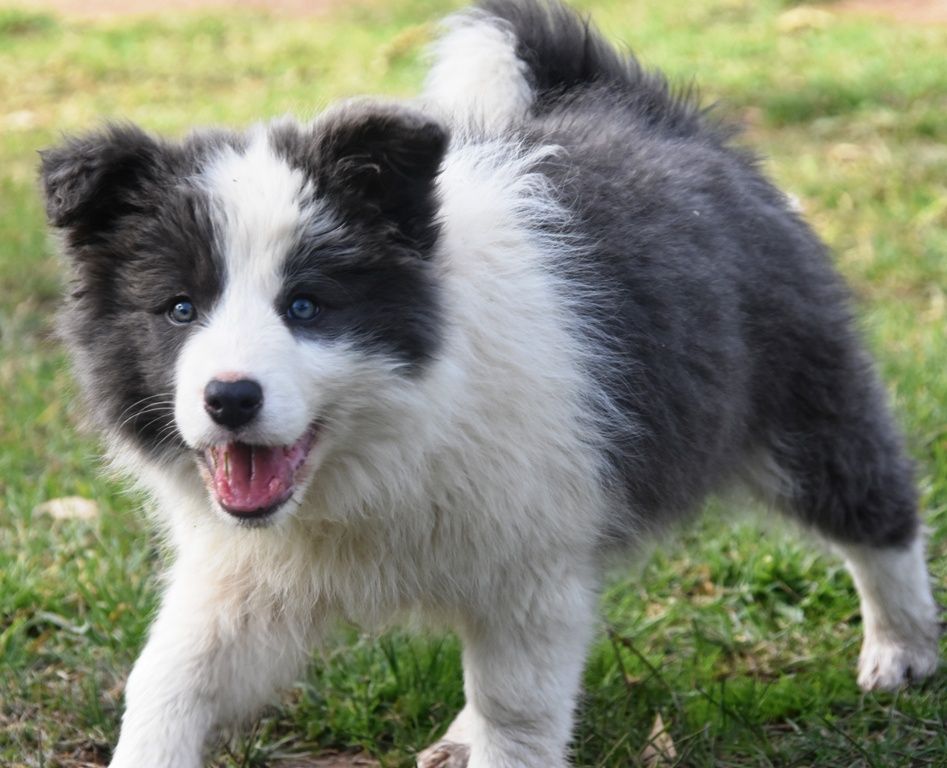 Hip scores = 3:3 total = 6, Elbows = 0:0 Results = Lavelle's Diagnostic Imaging (ANKC)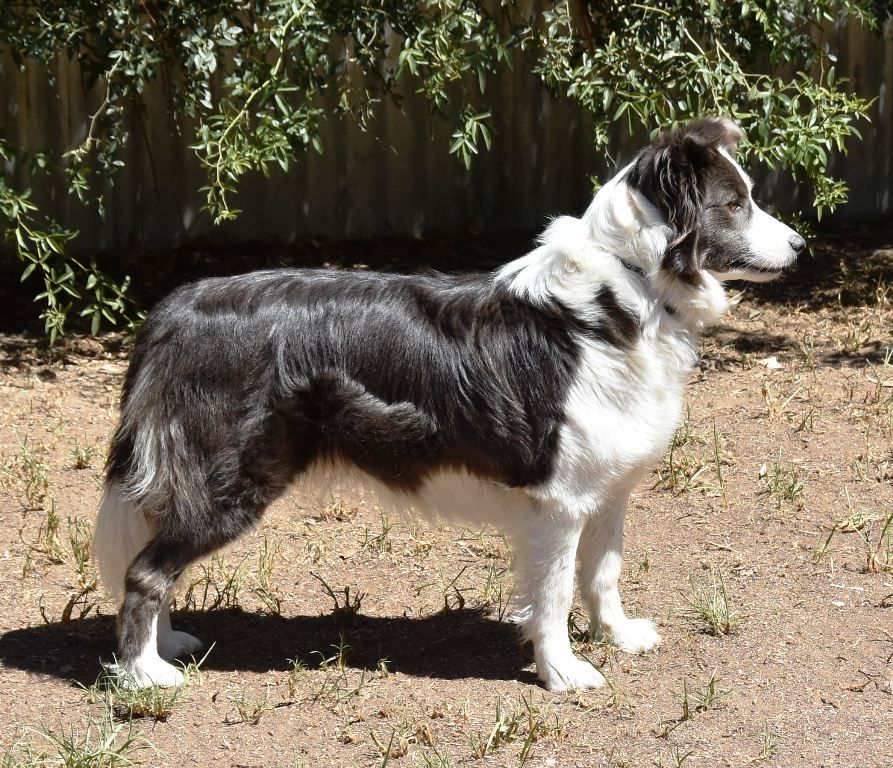 Parentage confirmed via Orivet, with genetic results as follows 
Metabolic - Associated with the enzymes and metabolic processes of cells
COBALAMIN MALABSORPTION: CUBILIN DEFICIENCY (BORDER COLLIE TYPE) NEGATIVE / CLEAR [NO VARIANT DETECTED]
Ophthalmologic - Associated with the eyes and associated structures
COLLIE EYE ANOMALY/CHOROIDAL HYPOPLASIA NEGATIVE / CLEAR [NO VARIANT DETECTED]
PRIMARY LENS LUXATION NEGATIVE / CLEAR [NO VARIANT DETECTED]
Nervous system / Neurologic - Associated with the brain, spinal cord and nerves
DEGENERATIVE MYELOPATHY NEGATIVE / CLEAR [NO VARIANT DETECTED]
IVERMECTIN SENSITIVITY MDR1 (MULTI DRUG RESISTANCE) NEGATIVE / CLEAR [NO VARIANT DETECTED]
NEURONAL CEROID LIPOFUSCINOSIS 5 (BORDER COLLIE TYPE) NEGATIVE / CLEAR [NO VARIANT DETECTED]
Musculoskeletal - Associated with muscles, bones and associated structures
MYOTONIA HEREDITARIA (CATTLE DOG TYPE) NEGATIVE / CLEAR [NO VARIANT DETECTED]
Immunologic - Associated with the organs and cells of the immune system
TRAPPED NEUTROPHIL SYNDROME (BORDER COLLIE TYPE) NEGATIVE / CLEAR [NO VARIANT DETECTED]
Haemolymphatic - Associated with the blood and lymph
VON WILLEBRAND'S DISEASE TYPE II (RESEARCH ONLY) NEGATIVE / CLEAR [NO VARIANT DETECTED]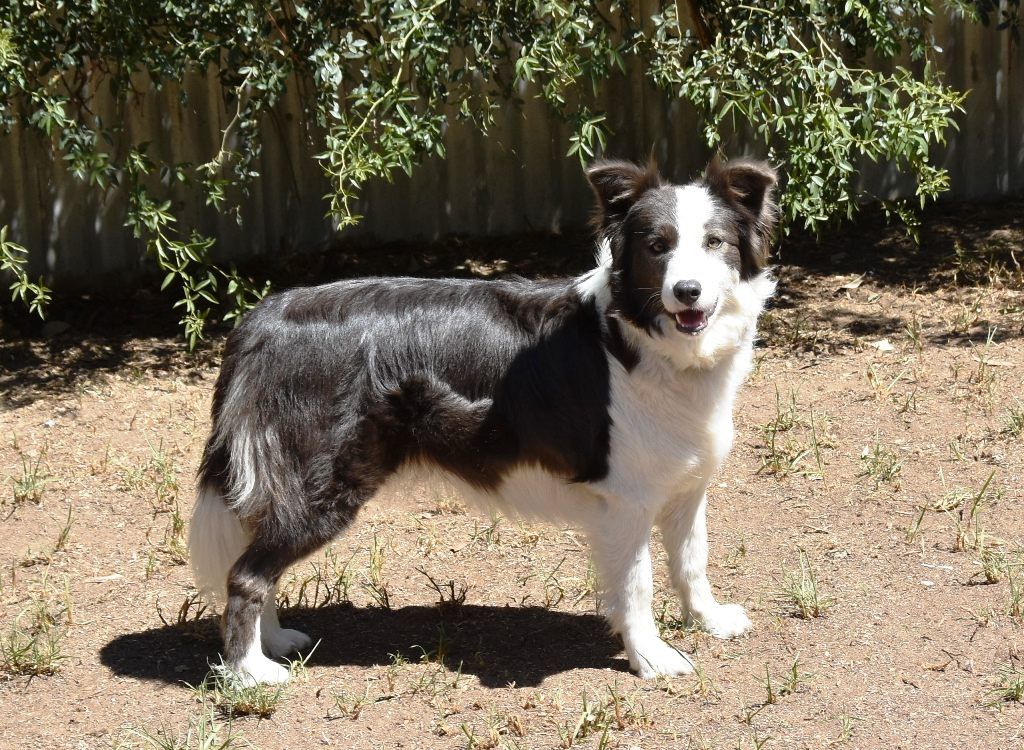 Trait (Associated with Phenotype) 

at/at - TAN POINTS - TAN POINTS or TRICOLOUR MAY BE BRINDLED [SEE K LOCUS]
Bbc - CARRIER OF BROWN/LIVER/CHOCOLATE [INSERTION]

dd - GREY, GREY BLUE, OR SILVER - COLOUR IS DILUTED

Ee - BLACK CARRIES EXTENSION (YELLOW/WHITE/APRICOT/RUBY/RED)

K / ky or kbr- ONE COPY DOMINANT BLACK (K) and ONE COPY OF NON-BLACK (ky ) dog MAY be brindled
LONG HAIR GENE (CANINE) POSITIVE - SHOWING THE PHENOTYPE