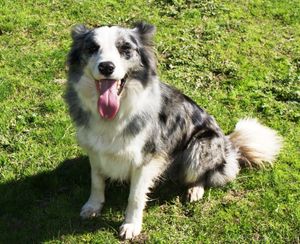 Heidesa Lucinda Belle (IMP NZL)

Beautiful Lucy was just over 1 year old when she came to live with us at Duszah. Her family had a change in circumstances and therefore she required a new forever home.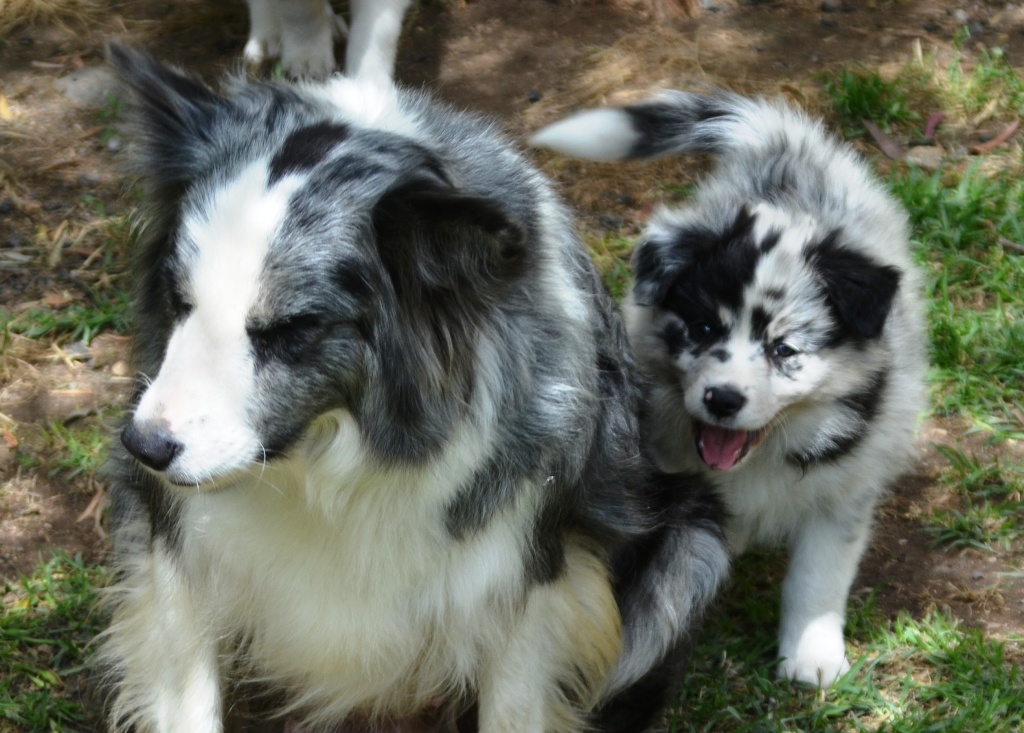 We were very blessed to have been entrusted with Lucy, she is so much like our little merle girl Fly we lost in so many ways. We know Lucy will never replace her, but she makes you smile with fond memories as you smile at the beautiful girl she is in herself.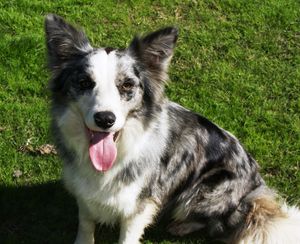 Lucy is a very happy girl, she has no nous or nasty in her what so ever, she has fit in like she has been here forever and the other girls don't find her a threat in anyway, they actually enjoy her happy and playful attitude she has bought with her. Lucy was bred in New Zealand at Heidesa Kennels and we are very grateful to Maxine at Heidesa for their wonderful attitude since she has been homed with us. Thanks also for the wonderful photo's of her as a baby, we look forward to sharing in our Lucy's special moments in the future.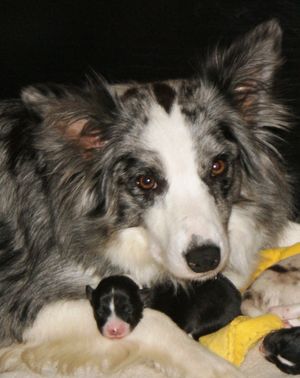 Lucy is such a beautiful and special girl who has produced beautiful progeny with wonderful temperaments and great drive. Lucy was one of the most active puppies in her litter and thought that she could excel in many disciplines. Her puppies are very successful in many different disciplines. 


Hips 2/4 = 6 total, elbows 0/0.

Genetics completed - Personally tested by accredited collection agent (vet) and results as follow
PRIMARY LENS LUXATION (NORMAL / CLEAR - NO MUTATION DETECTED)
COLLIE EYE ANOMALY/CHOROIDAL HYPOPLASIA (NORMAL / CLEAR NO MUTATION DETECTED)
DEGENERATIVE MYELOPATHY (NORMAL / CLEAR - NO MUTATION DETECTED)
IVERMECTIN SENSITIVITY MDR1 (NORMAL / CLEAR - NO MUTATION DETECTED)
NCL- BORDER COLLIE (NORMAL / CLEAR - NO MUTATION DETECTED)
TRAPPED NEUTROPHIL SYNDROME (TNS) (NORMAL / CLEAR - NO MUTATION DETECTED)
COBALAMIN MALABSORPTION CUBLIN DEFICIENCY (NORMAL / CLEAR - NO MUTATION DETECTED)
BLACK HAIR FOLLICLE DYSPLASIA (NORMAL / CLEAR - NO MUTATION DETECTED)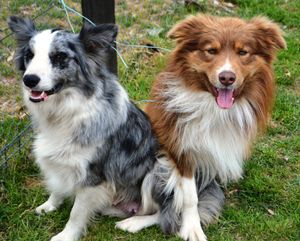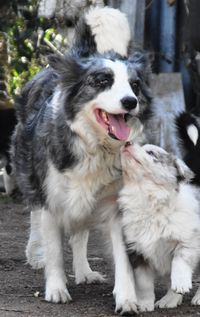 Heidesa I'm Family Affair (NZL)

The Harley of Heidesa (NZL)

Bordercheck Dazling Tri N.Z C.D.X N.Z T.C.Q (Exp NZL)

Orsum Odie Of Heidesa N.Z T.C.Q.N.Z C.D.X (NZL)

N.Z OB. GR CH. Simply Swizz of Heidesa N.Z C.D.X (NZL)

Choc O Holic At Glen Clova (NZL)

Menta of Heidesa N.Z C.D.X (NZL)

Heidesa Fantasy-In-Blue (NZL)

Borderstar Blue Quin N.Z C.D.X (NZL)

Waipori Up To Speed At Flair (NZL)

Orsum Odie Of Heidesa N.Z T.C.Q.N.Z C.D.X (NZL)

N.Z OB. GR CH. Jalain Spin For Gold N.Z C.D.X (NZL)

Menta of Heidesa N.Z C.D.X (NZL)