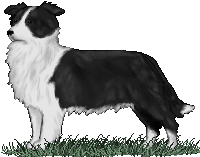 At Duszah our dogs are tested for genetic diseases TNS, CL, CEA, MDR1, DM, PLL, CM  and hold their own certificates, not just clear by parentage ones. 
Border Collie Health
CL
CEA
TNS
MDR1
DM
PLL
CM
Click on headings above to gain further information on these diseases.
Information gained from Orivet and petmd for reference.