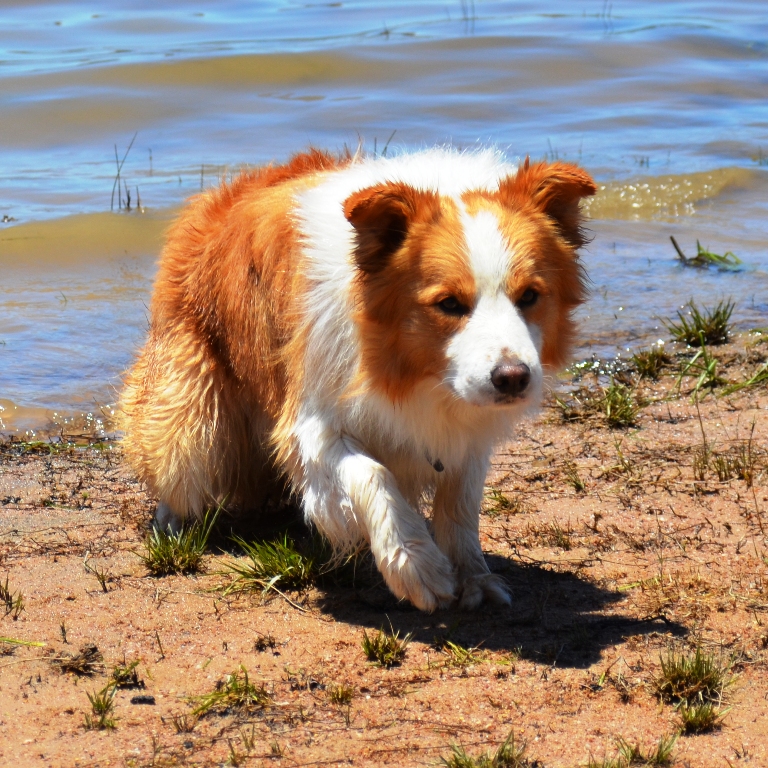 Arajoel Chips A Thousand (Chip)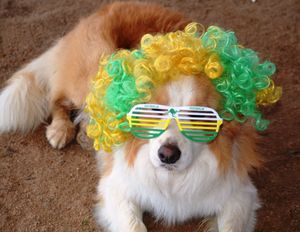 When we decided to welcome another male to our home team we thought that we would be waiting forever. Like we had for our Copper. We had 10 main boxes that we wished to tick. He needed to come from health tested parentage, clear of mutations with good conformation and temperament, we wanted him to be a colour that was recognised on the breed standard and if red he had to have a great black pigment. We wanted a good head and non pricked ears. We were offered a couple of litters before Chip and had nearly said yes to a chocolate male until I stumbled across this joining. Chips mother is a lovely bitch, I have always liked her, with her thicker bone, wider stance and great head amongst many other attributes, she has always caught my attention. I knew there was a slim chance of getting a pup with all my expectation because the litter could produce many colours I was not partial to, i had to wait and hope.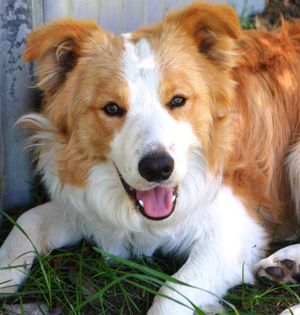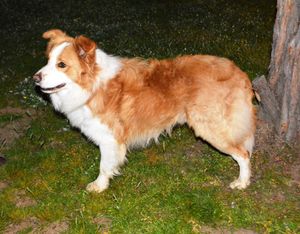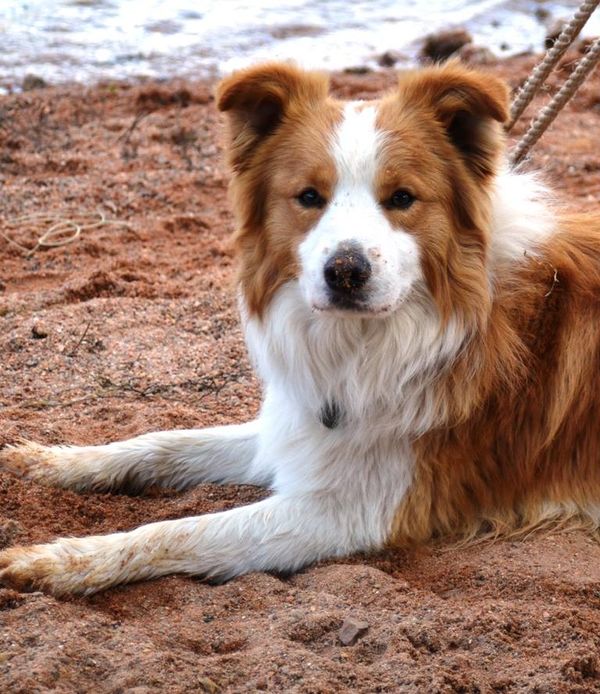 There were a few issues with this litter and a couple of puppies didn't make it, so then that narrowed the count to 2. 2 little red pups. We then thought OMG what are the chance that 1 of these pups will have blk pigment, have great bone structure and tick every box to become a stud male. It was not too long before we could see blk pigment come through and i was doing a happy dance We leant towards the darker of the 2 reds, as he looked to have thicker bone and a better head from the start, he also had great rear angles as a 6-8 week old which well lets face it, I'm a good hind end girl lol We watched him grow, seeming more and more happy with his growth every day. We were over the moon to allow him to come to our home.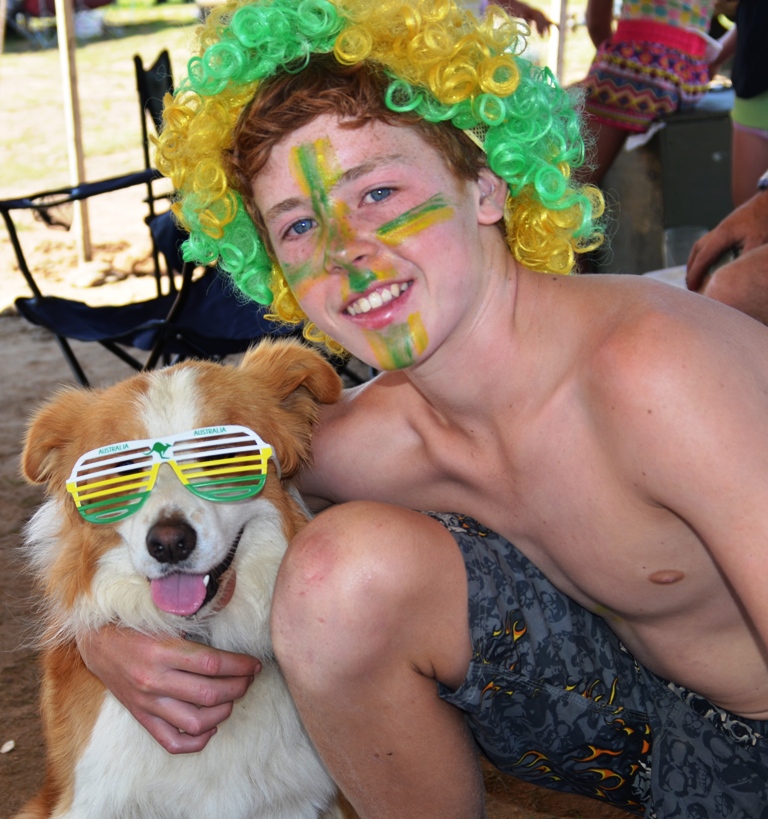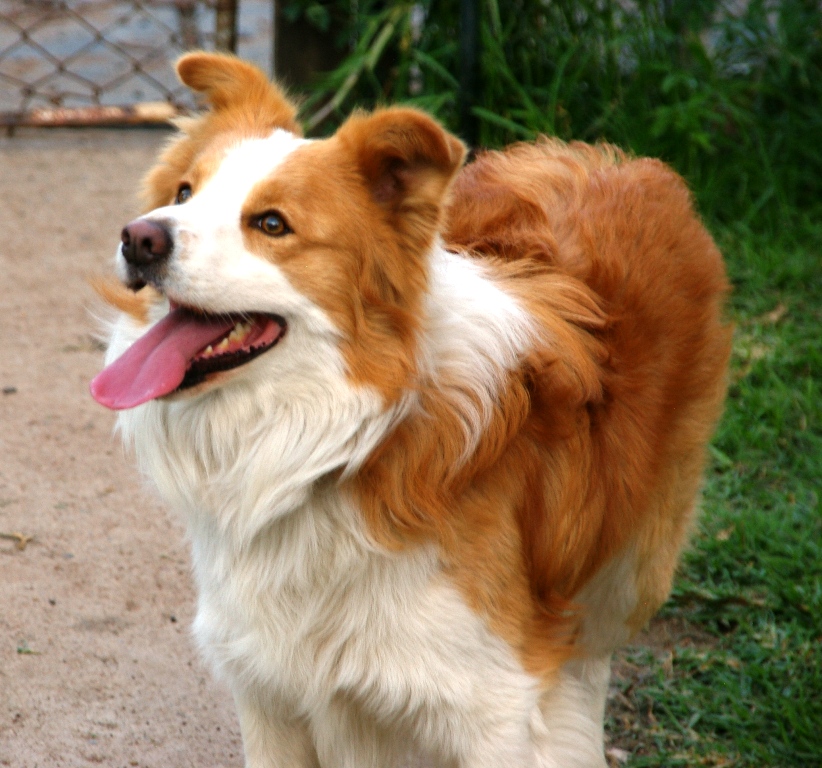 Chip has grown into such a handsome man, he has been assessed by our friends and show mentors as he has grown and has produced some lovely progeny. He is a well put together young man. He has so much love to give.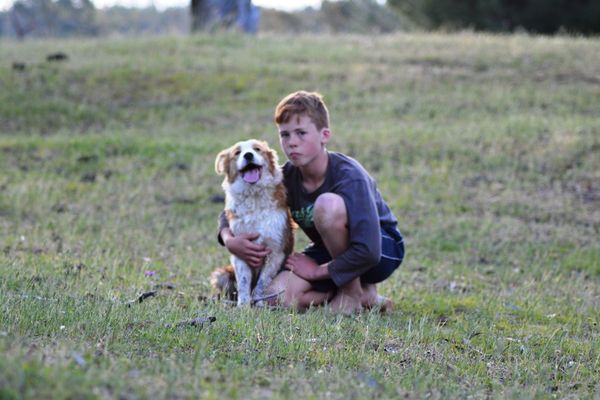 Chippy is the most soft hearted, sweet man you could ask for. He fit in straight away with our large fury family and became our son Dustin's main man. He is so devoted and faithful to Dusty it is amazing. They have one of those life time soul bonds that everyone in their own life time should have the chance to experience.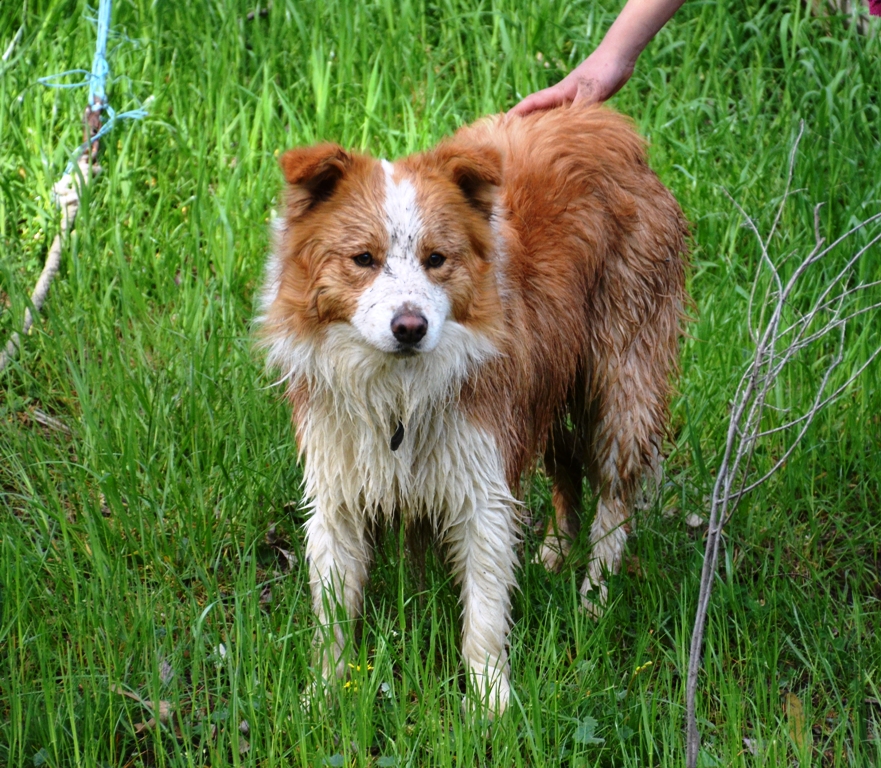 Chip is so smart, he can do most tricks and Dusty has been enjoying obedience classes with Chip also and they will soon compete in agility, we often say he has lots to learn and will compete well BUT because his master Dusty tells him to jump a jump or go over an obstacle lol not because he has all the knowledge to do it all himself. This will come with training and experience. We look forward to having more fun with Chip in the future.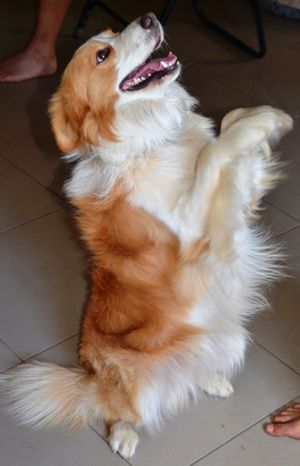 Hip/Elbow scored - 2/4 = 6 hips and 0/0 elbows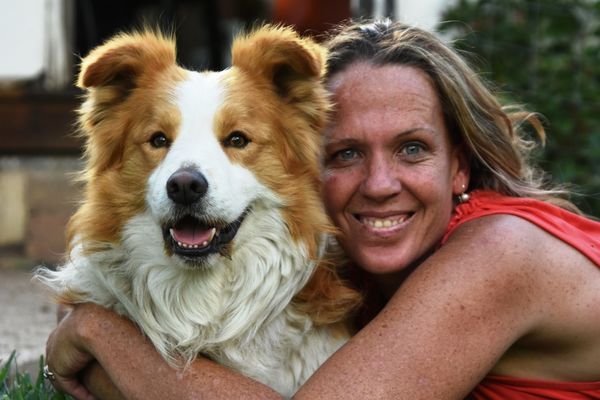 Genetic analysis - Personally tested by accredited vet and results follow.
PRIMARY LENS LUXATION (NORMAL / CLEAR - NO MUTATION DETECTED)
COLLIE EYE ANOMALY/CHOROIDAL HYPOPLASIA (NORMAL / CLEAR - NO MUTATION DETECTED)
DEGENERATIVE MYELOPATHY (NORMAL / CLEAR - NO MUTATION DETECTED)
IVERMECTIN SENSITIVITY MDR1 (NORMAL / CLEAR - NO MUTATION DETECTED)
NCL- BORDER COLLIE (CL) (NORMAL / CLEAR - NO MUTATION DETECTED)
TRAPPED NEUTROPHIL SYNDROME (TNS) (NORMAL / CLEAR - NO MUTATION DETECTED)
COBALAMIN MALABSORPTION CUBLIN DEFICIENCY (NORMAL / CLEAR - NO MUTATION DETECTED
GONIODYSGENESIS & GLAUCOMA n/G - CARRIER [ONE COPY OF THE VARIENT DETECTED] (Animal Genetics USA))
Chip is ee, Dd, Bb, AtAt, Kk = Black pigment.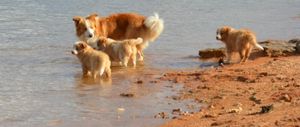 Taking the kids to the pool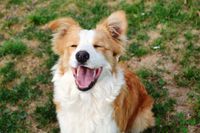 Sarasota Sunburnt Country HSAsd HSBd