Etherial Take A Chance On Me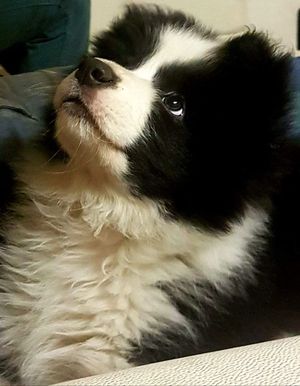 CHANCE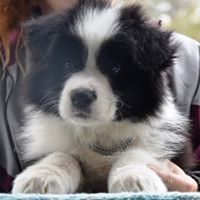 Our sweet little heart throb.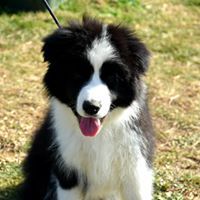 Chance, as we called him, is an absolute dream come true. We were looking at importing a lovely man, but instead were very fortunate to be put in touch with Sam from Etherial who had this special guy available at the most perfect time for us. We had all but given up on finding our next boy here in Australia, but thanks to Chance everything has changed and we are so grateful to not only have him, but to also gain Sam as our mentor and good friend.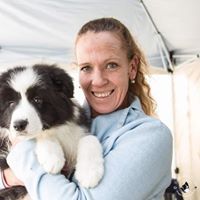 Photo credits above to Edwina Bevk.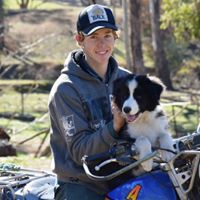 We really wanted to bring in a new line that would help us further our progress towards our ultimate goals for Duszah kennels, and we are so lucky that Sam took a chance on us.
Chance is all we could hope for. He has added some extra pizzaz to our show team, and has us all wrapped around his little paw in every day life with his amazing temperament and love of fun and adventure.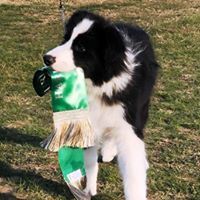 Smartie pants can even carry his own ribbon from the ring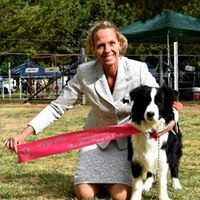 We're so excited about Chance's future here at Duszah and we are currently having a lot of fun in the show ring where he is already very competitive and taking home challenge and group level wins. He has also started groundwork training for flyball, as well as trick training. Chance is super smart and super cheeky--the best combination of angel and brat. We absolutely adore him!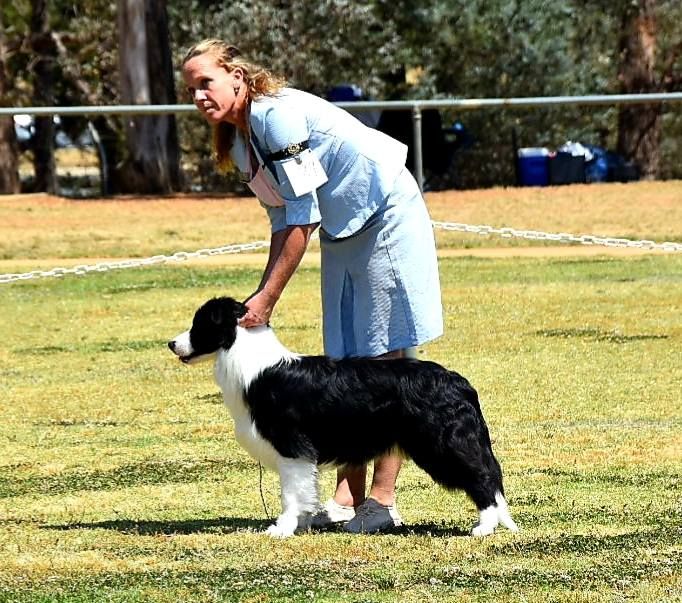 At only 9 months old at the time of making this page, Chance has already gathered up quite the collection of ribbons in his classes. He has also picked up a Best of Breed, two Runner Up BOB's, one Dog Challenge Certificate, and a few Runner Up DCC's. We can safely say he is off to a lovely start for an incredible show career.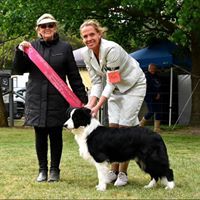 His most notable achievement at this point would have to be his 5th place in Minor Puppy (out of 13 shown in the class) at the 2019 Border Collie Nationals when he was just 6 months old. Of course, his successes in conformation are merely icing on the cake and we love him regardless!
Chance is yet to be genetically tested & hip & elbow scored. Parents results are available. 
CH. Etherial Dance Master

CH. Etherial Heartbreaker

CH. Tullacrest Thiefa Hearts

GRAND. CH. Cucriche Chances Are

CH. Etherial On Centre Stage

GRAND. CH. Etherial Chase The Ace HSAs HSBs HSAc

CH. Etherial If You Can Afford Me

JAP. CH. CH. Merrinda You Had Me At Hello

GRAND. CH. Etherial Double Platinum

GRAND. CH. Etherial Chase The Ace HSAs HSBs HSAc

CH. Blaknwyte Etherialsangel