Jezmic Dramatic Sabre
Our perfect little Sabre. My rat bag child. Sabre has such an amazing passion for life, she is very much a high drive pup, with so much energy and exertion Sabre never sits still for long. We are very grateful to Jezmic Border Collies of Western Australia  for the wonderful opportunity to home Sabre. She is a massive part of our family.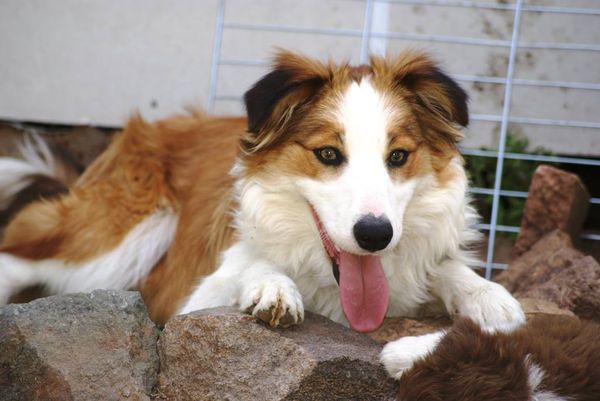 Sabre has chosen Alizah our daughter as her beloved owner and is best friends with Cinnie. They are so alike in nature, Sabre loves to run and run and run, she would be brilliant at dog sports as her drive is very high. 


We can't wait to watch our beautiful girl grow and develop into what we are sure will be an amazing girl. She has a superb temperament and looks as a bonus.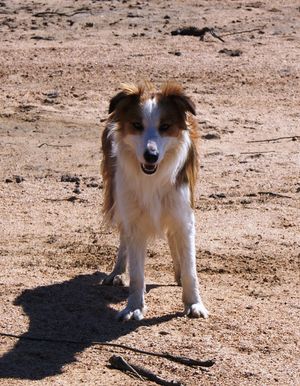 We will continue to update as she grows.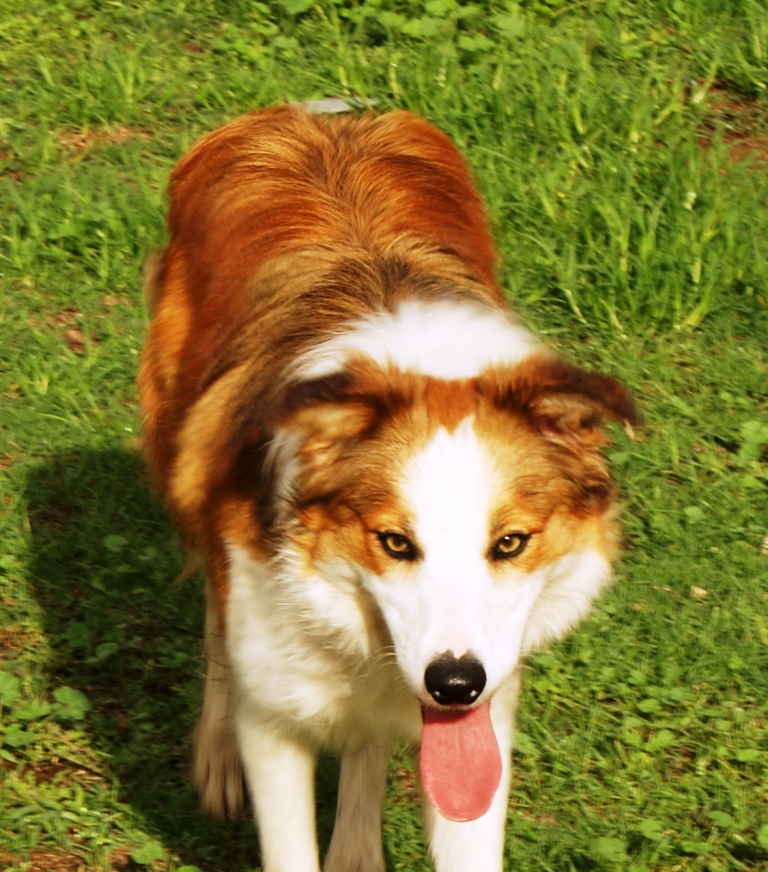 Sabre can produce chocolate, tri, sable and the mask gene.

Hips scored 2/3 elbows 0/0

Genetic analysis - Personally tested and results follow
PRIMARY LENS LUXATION (NORMAL / CLEAR - NO MUTATION DETECTED)
COLLIE EYE ANOMALY/CHOROIDAL HYPOPLASIA (NORMAL / CLEAR - NO MUTATION DETECTED)
DEGENERATIVE MYELOPATHY (NORMAL / CLEAR - NO MUTATION DETECTED)
IVERMECTIN SENSITIVITY MDR1 (NORMAL / CLEAR - NO MUTATION DETECTED)
NCL- BORDER COLLIE (CL) (NORMAL / CLEAR - NO MUTATION DETECTED)
TRAPPED NEUTROPHIL SYNDROME (TNS) (NORMAL / CLEAR - NO MUTATION DETECTED)
COBALAMIN MALABSORPTION CUBLIN DEFICIENCY (NORMAL / CLEAR - NO MUTATION DETECTED

Sabre is ~ at ay, Bb, DD, EE, EmE, kk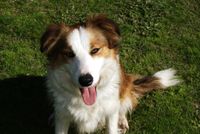 Sarasota Sunburnt Country HSAsd HSBd

Cyrilann Royal Sparklin Opal

Sarasota Dapper N Daring PT

Sarasota Tried For Ewe HSAs HSBsd HSAd